CMT Education Series: Gadgets Galore!
Date/Time
Date(s) - 02/28/2022
8:00 pm - 9:00 pm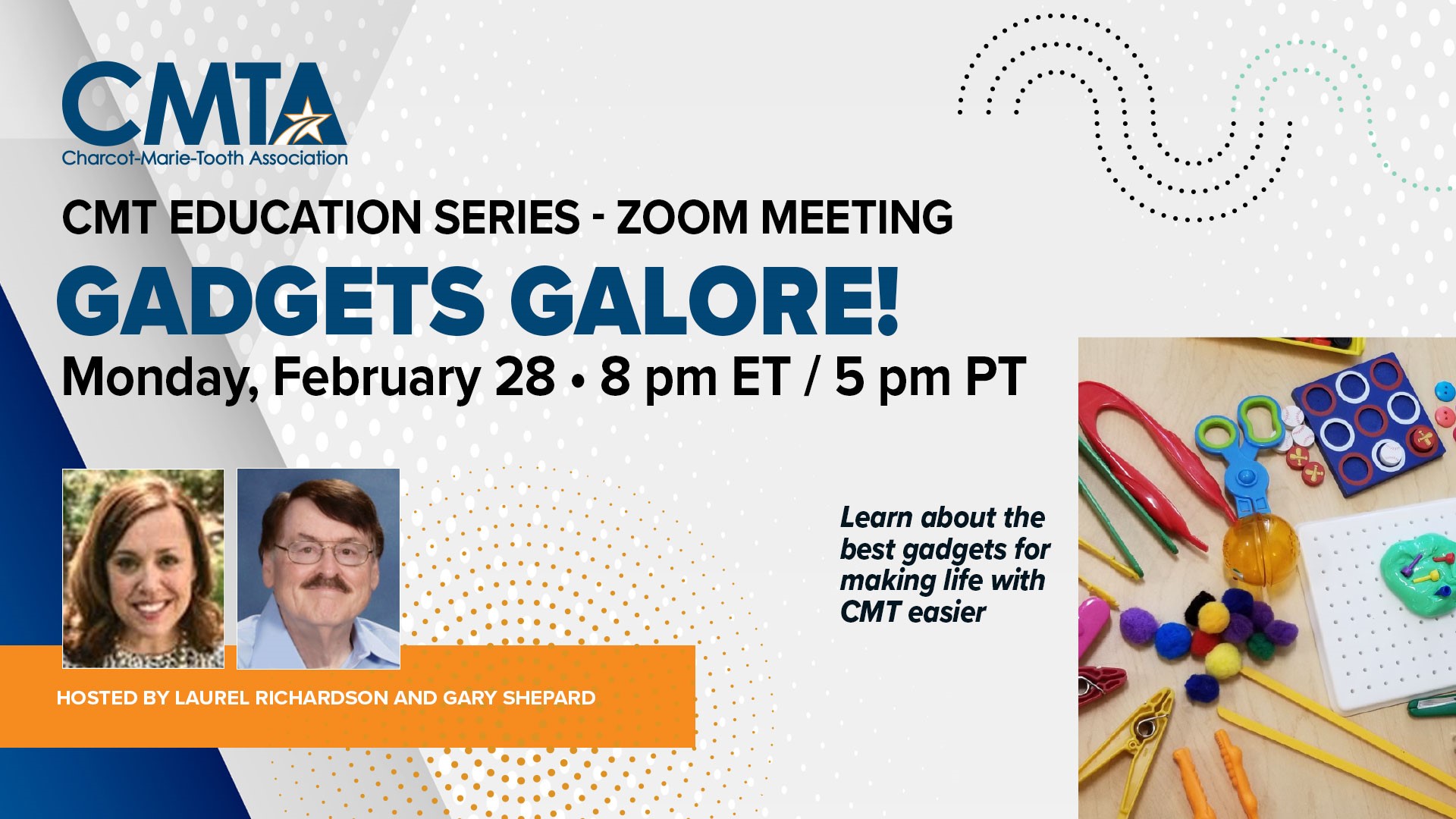 REGISTRATION REQUIRED: Please join us virtually on Monday, February 28 at 8 pm Eastern Time / 5 pm Pacific Time for our next monthly education meeting on the topic of CMT-friendly gadgets. This meeting will be hosted by Laurel Richardson the CMTA's Director of Community Outreach and Gary Shepard who is a CMTA Branch Leader.
A short presentation will be given on the gadgets that community members have found to be the most helpful when navigating water bottles, ATM machines, writing utensils, putting on socks, and much more. We will have time for open discussion, so please bring your favorite gadget to the meeting. We hope you will join us for this discussion and learn about little things that can make a big difference when managing daily tasks.
Please know that this meeting will be recorded and available to watch within our Education Series Video Archive.
Please submit your questions in advance to Laurel Richardson: Laurel@cmtausa.org. We hope you will join us for this meeting.