Funathlon 2021
Date/Time
Date(s) - 06/13/2021
7:00 am - 4:00 pm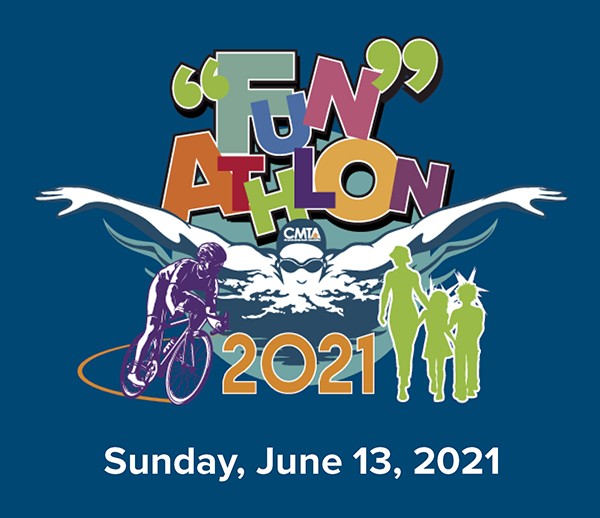 REGISTRATION IS NOW OPEN FOR THE
2021 FUNATHLON!
NEW LOCATION AND EVEN MORE FUN!
Swim – Meadowbrook Swim Club (Home of Olympic Champions!)
5700 Cottonworth Ave, Baltimore, MD 21209
Check-In: 7:00 am • Kick-Off: 7:30 am • Swim: 7:30-9:15 am
Bike and Walk – NCR Trail
1449 Wiseburg Rd, White Hall, MD 21161
(Parking lot near Mile Marker 10 of Trail)
Check-In: 9:30-10am • Bike & Walk: 10 am-noon
Lunch and Swim Party – Camp Puh'tok in the Pines
17433 Big Falls Rd, Monkton, MD 21111
Lunch & Swim Party: Noon-4 pm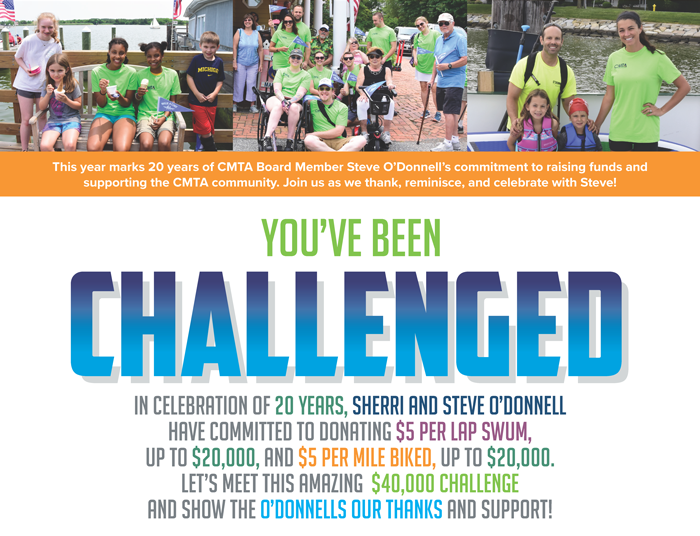 Join us as we swim, bike and walk to end CMT! This year marks 20 years of CMTA Board Member Steve O'Donnell's commitment to raising funds and supporting the CMTA community. Join us as we thank, reminisce, and celebrate with Steve!
In celebration of 20 years, Sherri and Steve O'Donnell have committed to donating $5 per lap swum, up to $20,000, and $5 per mile biked, up to $20,000. Let's meet this AMAZING $40,000 challenge and show the O'Donnells our thanks and support!
For more information, please contact Julie Tarle: julie@cmtausa.org