Emotional Support Group Video Meeting with David Tannenbaum (Registration Required)
Date/Time
Date(s) - 02/13/2020
3:00 pm - 4:00 pm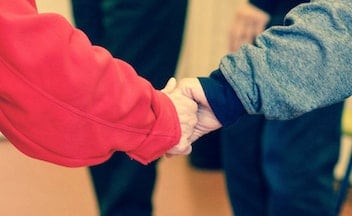 The CMTA is pleased to announce the formation of an online video emotional support group that will meet monthly and be facilitated by CMTA Advisory Board Member David Tannenbaum, LCSW. This virtual meeting will provide an opportunity to meet others with CMT and to connect with those who know first-hand what is like to live with this condition on a daily basis. It is a private and confidential group for you to talk about the ups and downs of life with CMT and share the wisdom that so many of you have acquired simply by figuring out how to have a good life in spite of the challenges we face every day.
David Tannenbaum will address the emotional and psychological concerns that many of us have as we navigate the fears, anxieties and sometimes depression that occur understandably in coping with a chronic illness. This is a group specifically for those who not only feel isolated but simply want to connect with others in our CMT community. You are invited to participate in the group meetings monthly or join in whenever you have the desire to connect with others.
We are asking for a donation of $20 dollars per meeting, which will go directly to the CMTA to cover the cost of running the group. There is a maximum number of 18 participants per session, so registration will be on a first-come, first-served basis.
Don't miss this opportunity to connect and make friends with those who understand!
*Although David Tannenbaum has been a psychotherapist for many years, it is important to remind everyone that our new group is not "group therapy" but will certainly feel therapeutic, creating a safe space to express your feelings around the challenges we all face every day.
The next meeting will be held on Thursday, February 13 at 3:00 pm EST for one hour. Once registered, the CMTA will email you a link to join the video meeting. The CMTA will be using ZOOM video meeting software for these events. You do not need to install ZOOM software but internet access is required.
You MUST have video capabilities on your computer, laptop, tablet, or smartphone to participate in this video meeting. For the best connection results, please join this meeting via a desktop or laptop computer. For the sake of the rest of the group, call-ins will not be permitted.