Education Meeting: The Distant Cousin Project
Date/Time
Date(s) - 03/31/2022
12:00 pm - 1:00 pm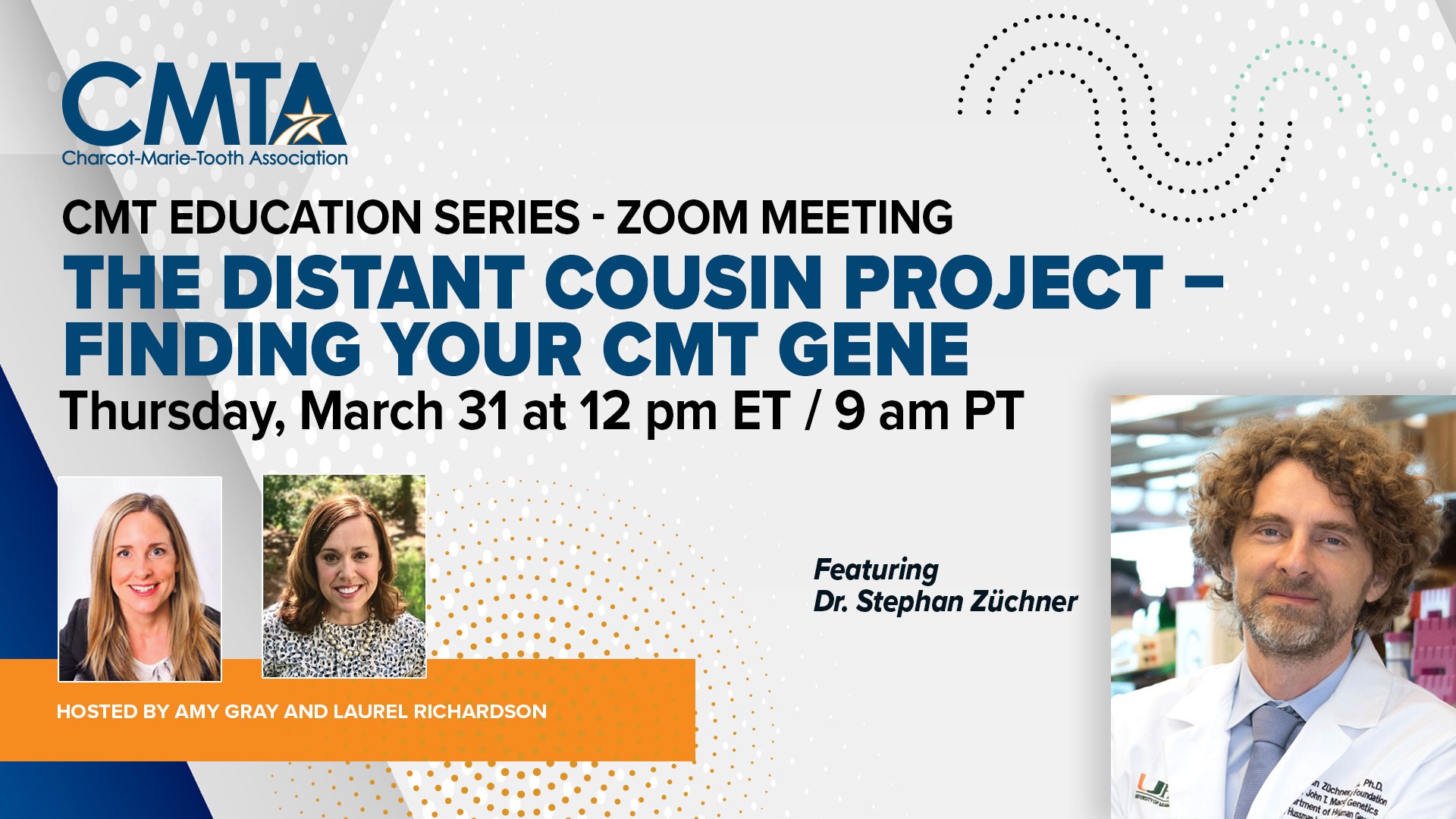 Please join us virtually on Thursday, March 31 at 12:00 p.m. Eastern Time / 9:00 a.m. Pacific Time for our next monthly education meeting about the Distant Cousin Project. The effort to identify genes that cause rare diseases is more important than ever since effective treatments for genetically caused rare diseases are within sight. We will spend an hour with Dr. Stephan Züchner learning about a new study called the Distant Cousin Project. This meeting will be hosted by Laurel Richardson the CMTA's Director of Community Outreach and Amy Gray the CMTA's CEO.
Please know that this meeting will be recorded and available to watch within our Education Series Video Archive.
Once registered, the CMTA will email you a link to join the video meeting. The CMTA will be using ZOOM video meeting software for these events. You do not need to install ZOOM software but internet access is required.