Education Meeting: TurboMed Braces (Virtual) and Holiday Giveaway!
Date/Time
Date(s) - 12/13/2021
8:00 pm - 9:00 pm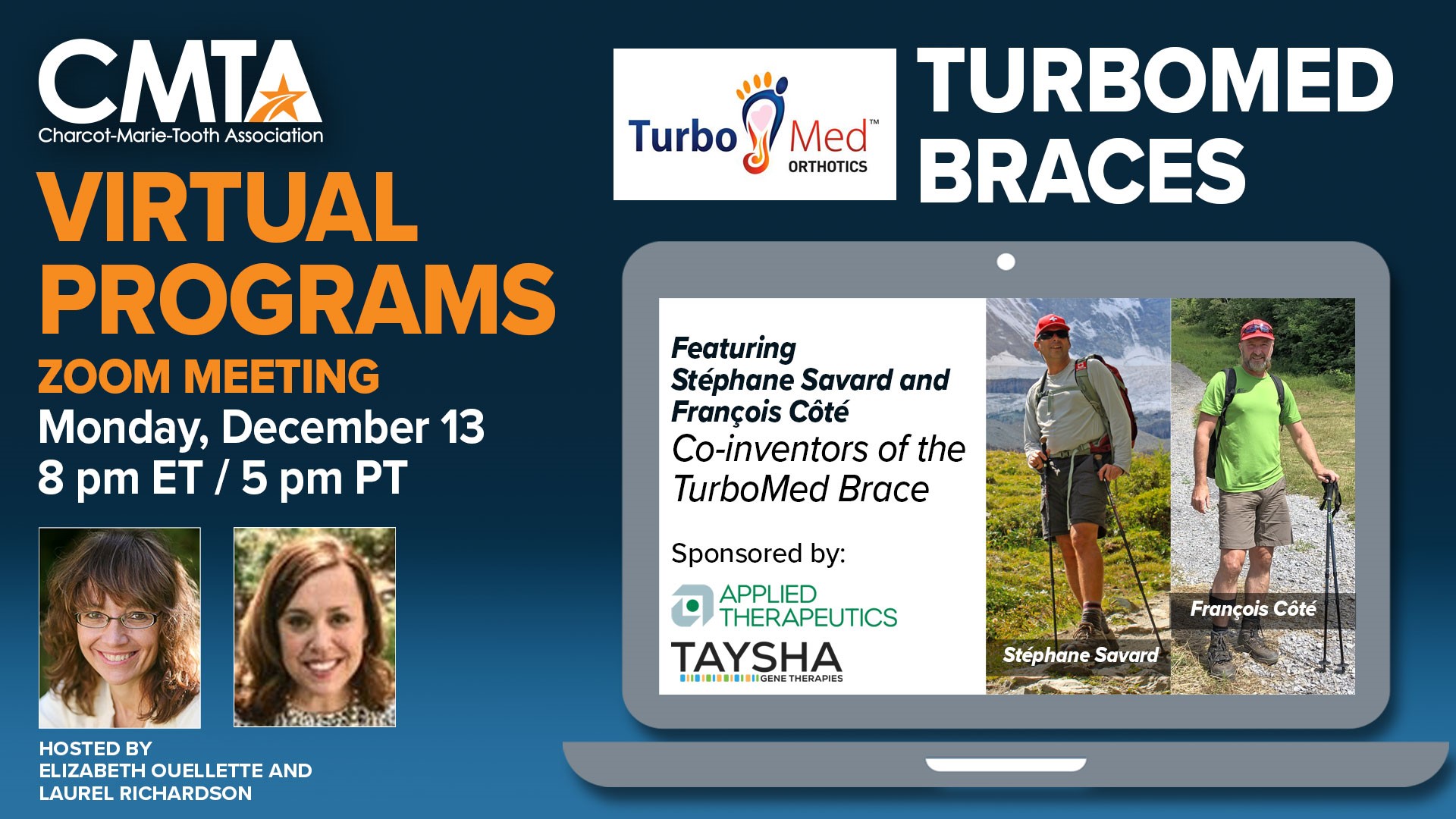 REGISTRATION REQUIRED: Please join us for our December monthly education meeting (virtual) on Monday, December 13 at 8pm Eastern Time/5pm Pacific Time when we will welcome the inventors of the TurboMed Brace, François Côté and Stéphane Savard. This amazing duo will give a presentation and demonstration on the TurboMed bracing products. They will also generously be giving away 5 pairs of TurboMed Xtern braces.
TurboMed braces control foot drop, are worn on the outside of the shoe and allow easy plantar flexion in order to keep maximal ankle range of motion and calf muscle strength. Better yet, the braces can be changed from one shoe to another in just a few minutes.
Please register now to hear about François and Stéphane's inspiring partnership and how the TurboMed braces are helping people with CMT all over the world.
This meeting will be moderated by Elizabeth Ouellette/patient advocate and CMTA board member and Laurel Richardson/CMTA director of community outreach.
Please send your questions in advance of the meeting to Laurel Richardson: Laurel@cmtausa.org.