Education Meeting: Tools for Managing Tough Times (Eastern Time Zone)
Date/Time
Date(s) - 04/14/2022
12:00 pm - 1:00 pm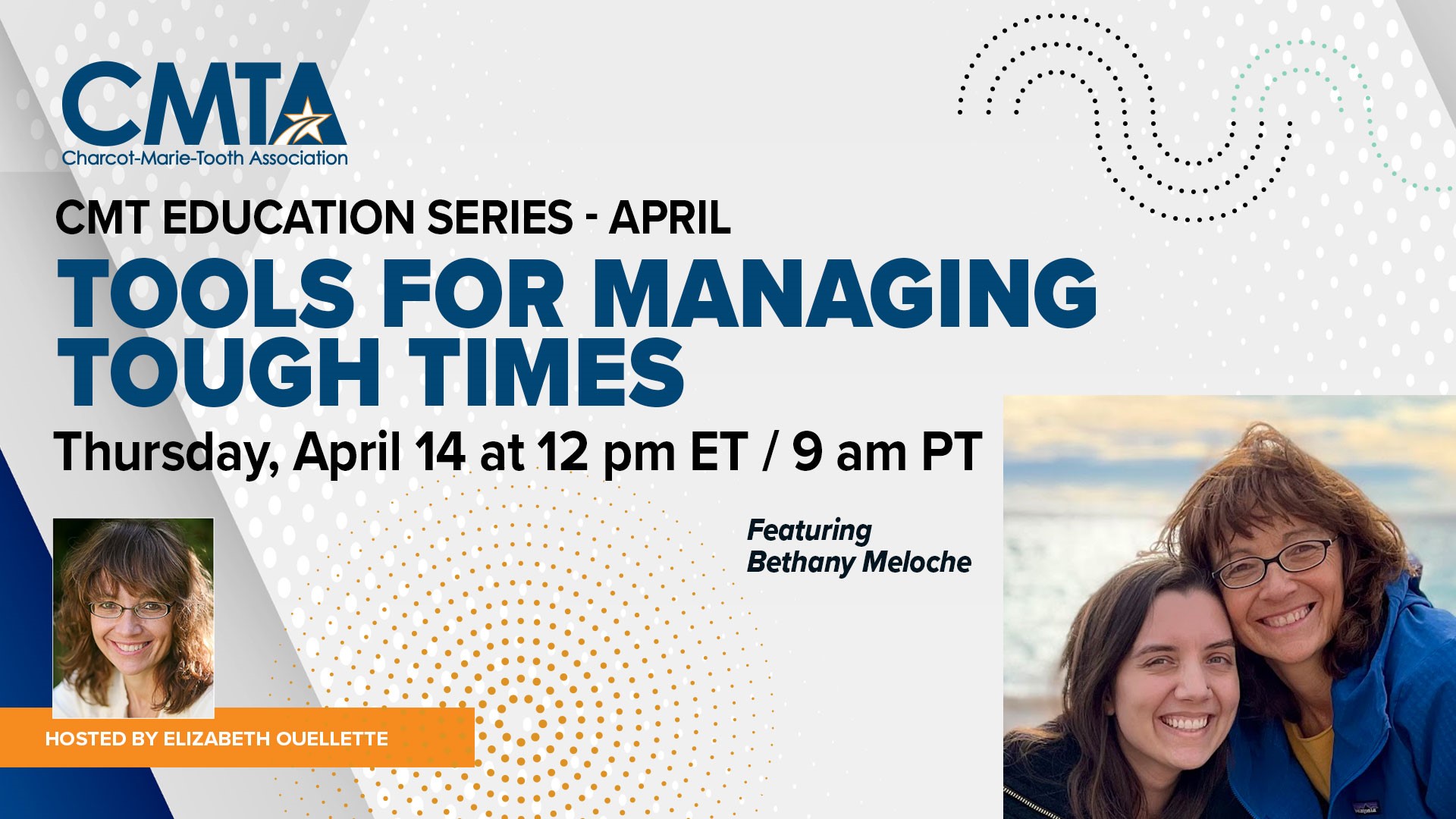 Many people know Bethany Meloche as a positive motivational speaker, world traveler, CMTA advisor, and author of How Should a Body Be?.
She is perfect and always happy, right?
In this webinar we peel back the curtain and discuss Bethany's very real struggles with loss of ability and depression.
This is the part of CMT nobody likes to talk about, but we desperately need to.
Join us on April 14th at 12:00 p.m. Eastern Time as CMTA board member and CMT advocate, Elizabeth Ouellette, interviews Bethany about how she is coping with the mental health issues that so often accompany progressive disease.
Don't miss this informative and heart-felt Zoom discussion which proves that hope, joy and fulfillment are available to all. We don't have the map to happiness, but we do have practical steps, sympathetic ears, and shared understanding.