Education Meeting: Bracing Education and Solutions for CMT
Date/Time
Date(s) - 10/11/2022
8:00 pm - 9:00 pm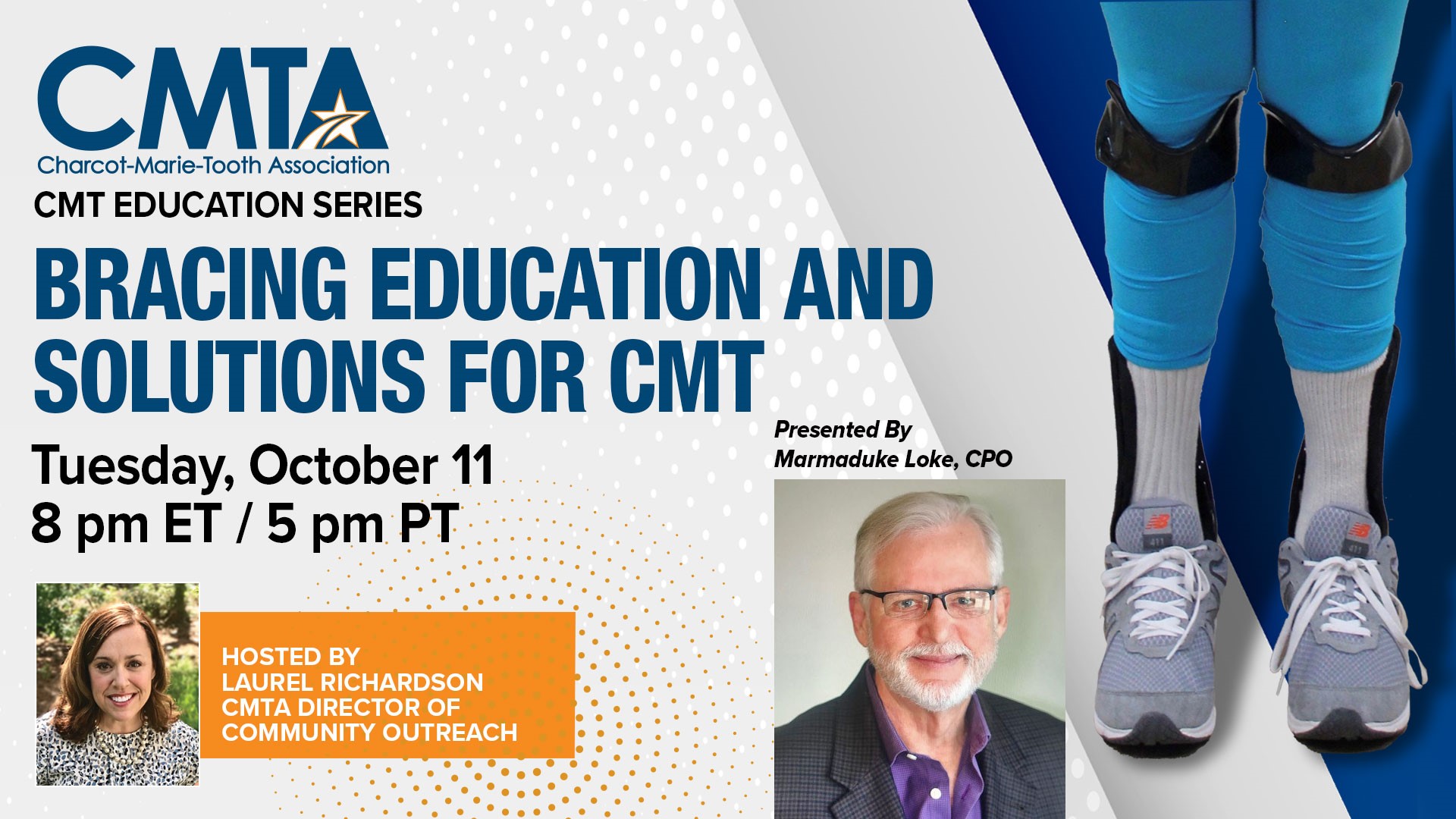 Please join us for the October monthly education meeting on Tuesday, October 11th at 8:00 p.m. Eastern Time / 5:00 p.m. Pacific Time when we will welcome guest speaker, Marmaduke Loke, CPO. Marmaduke will be providing education and insight on the different levels of bracing, misnomers about bracing, who are candidates for bracing, and he will also explain why the more sophisticated bracing solutions are better. He will spend time discussing the difference between a device, brace, and a standing and walking solution.
Marmaduke has specialized in CMT bracing for the past 32 years and has lectured nationally and internationally on CMT. He is a leading practitioner teaching courses to clinicians on Triplanar Alignment and Management and has developed X-ray validated Triplanar Management that corrected or prevented foot and ankle deformities associated with CMT.
We hope you will join us for this informative meeting!