DC CMT Trivia Night
Date/Time
Date(s) - 09/25/2020
8:00 pm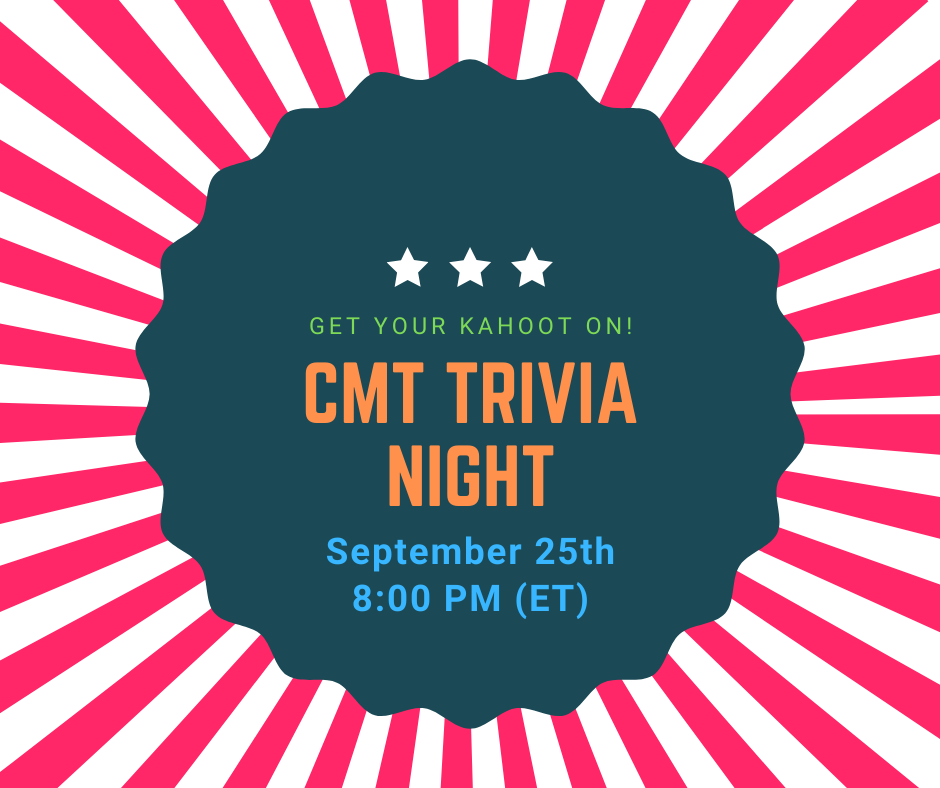 DC CMT Trivia Night
We'll gather on Zoom, have a friendly competition over CMT trivia and learn some important facts in the process!
Admission is $10 per team (attributed to the DC Walk) and there will be prizes.
Don't forget, fundraising contributions to the CMTA during the month of September will be matched up to $200,000.
Celebrate with us as we make a toast to all of our hard work! Make our official CMT trivia night: Pink Champagne Cocktail.