CMT Education Series: Mental Health Wellness
Date/Time
Date(s) - 01/28/2022
12:00 pm - 1:00 pm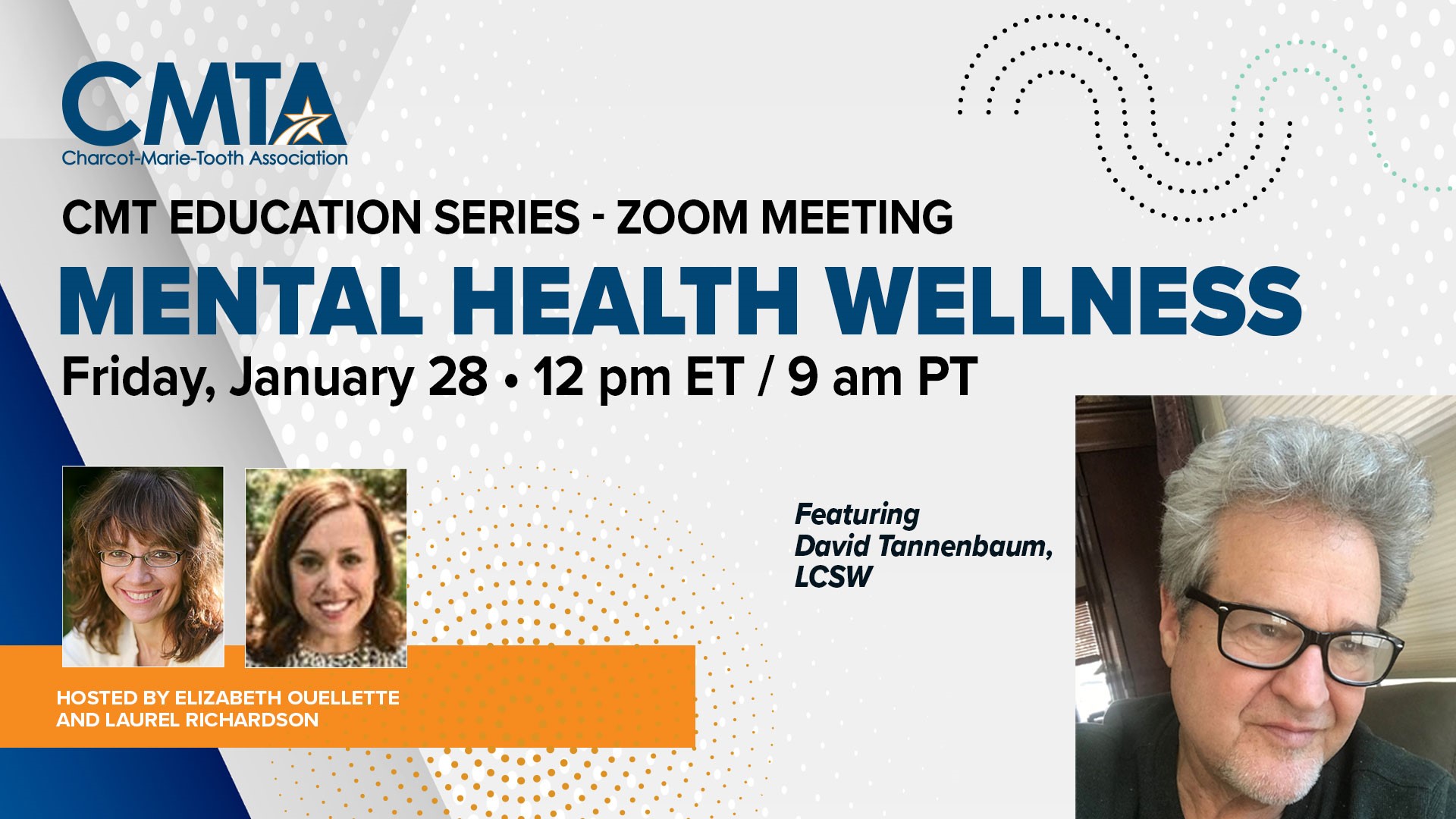 REGISTRATION REQUIRED: Please join us for our first monthly education meeting (virtual) of the new year on Friday January 28th at 12:00 p.m. Eastern Time / 9:00 a.m. Pacific Time with psychotherapist and CMTA Advisory Board member David Tannenbaum LCSW. This one-hour meeting will be on the topic of mental health wellness and will be moderated by Elizabeth Ouellette and Laurel Richardson. This will be an interview-style meeting and there will be time at the end for Q/A. David will be sharing strategies for navigating the emotional side of living with CMT.
Please know that this meeting will be recorded and available to watch within our Education Series Video Archive.
Please submit your questions in advance to Laurel Richardson: Laurel@cmtausa.org. We hope you will join us for this meeting.