Boston Walk 4 CMT
Date/Time
Date(s) - 09/26/2020
10:30 am - 12:00 pm
Address
Ipswich River Park, 15 Central St, North Reading, MA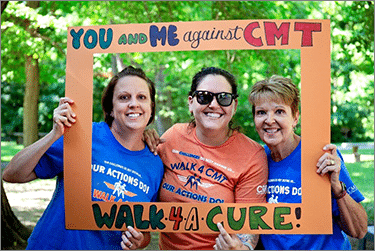 Boston Walk 4 CMT
Come out and connect with other people with Charcot-Marie-Tooth (CMT), families, healthcare providers, and local companies while fundraising for a cure!
Ipswich River Park
15 Central Street
North Reading, Massachusetts 01864
Walk Distance: 1 mile
Registered Walk 4 CMT participants will have the opportunity to:
Receive a Walk 4 CMT T-shirt by raising $100 or more
All participants who attend will enjoy music, refreshments, face painting, yard games and more!
Come together to create awareness, renew hope and generate a community of support, while raising funds for the CMTA.
You do not need to physically walk to participate. ALL are welcome to attend and join in the fun!
Have a question? Contact your local Walk Leader or the CMTA at info@cmtausa.org
You can make a difference by participating and raising funds, or by donating generously to any of our participants. Together, with your support, we can reach our fundraising goal.