Allard USA Bracing and CMT Education Meeting
Date/Time
Date(s) - 09/23/2021
8:00 pm - 9:00 pm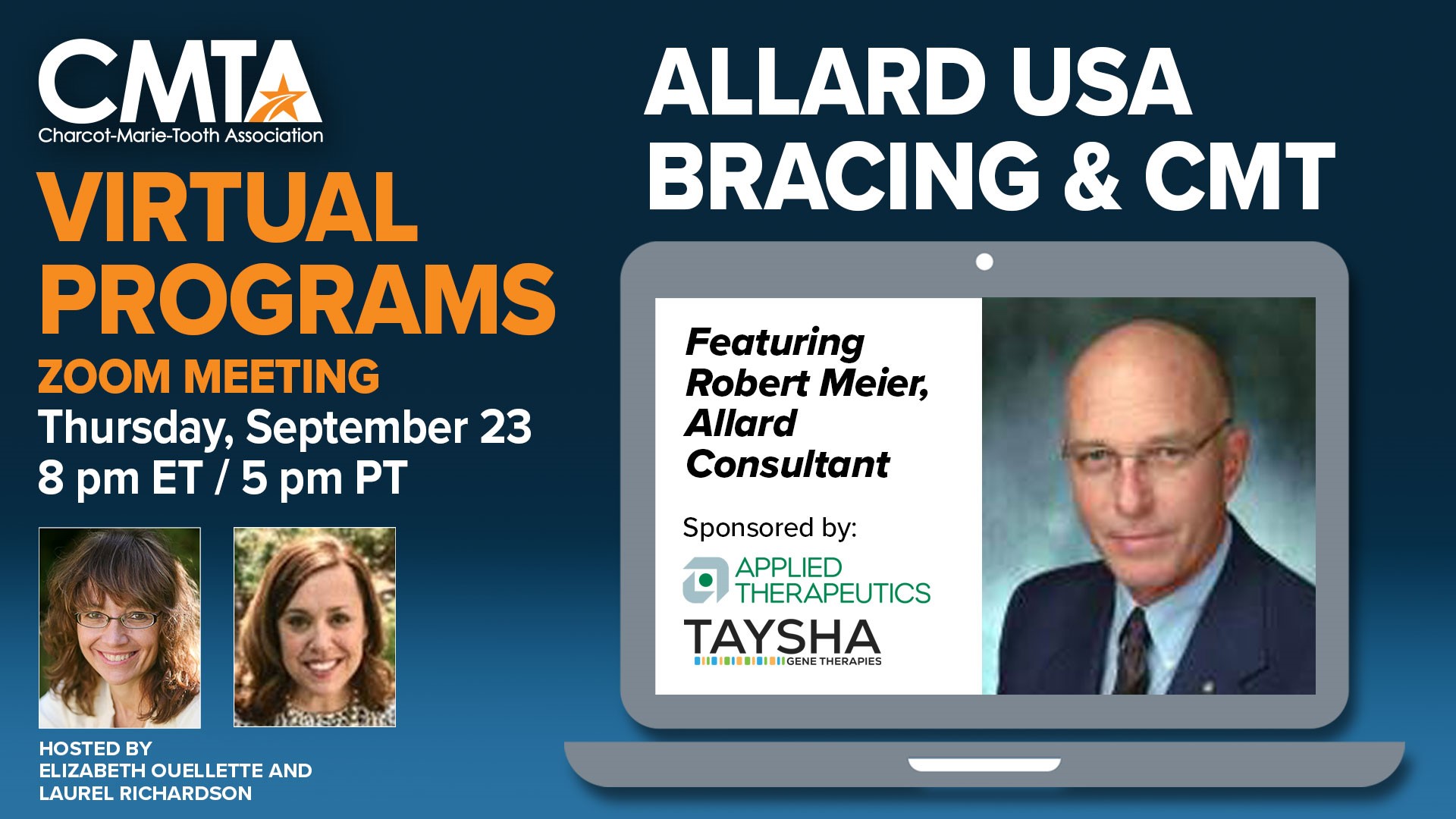 Please join us for our September monthly education meeting (virtual) on Thursday, September 23 at 8pm Eastern Time/5pm Pacific Time when we will welcome Robert Meier, a consultant for Allard USA Bracing. Bob will be sharing in-depth information about orthotics and AFO's for the CMT community.
He has been active in the fields of orthotics, therapeutic exercise and biomechanics since 1978, and has been conducting education programs since 1982. His special interest is in biomechanics and muscle function. He has taught numerous courses across North America and Europe on gait assessment, rehabilitation and orthotics. He holds six patents involving orthotics and applied biomechanics for spine and lower extremity applications.
This meeting will be moderated by Elizabeth Ouellette/patient advocate and CMTA board member and Laurel Richardson/CMTA director of community outreach.
Please send your questions in advance of the meeting to Laurel Richardson: Laurel@cmtausa.org.