2020 Oxford Funathlon
Date/Time
Date(s) - 06/06/2020
All Day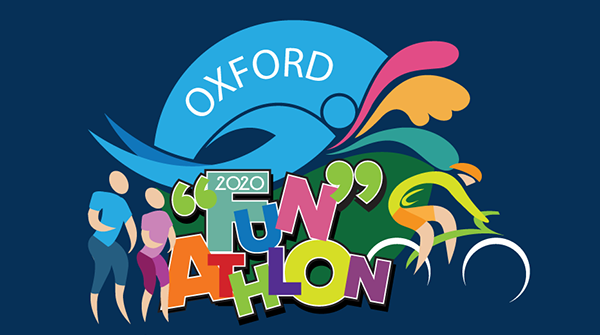 2020 Oxford FunAthlon Update
Dear Friends,
Unfortunately, due to the coronavirus pandemic, we won't be able to gather in Oxford, MD this year for the FunAthlon. However, we are keeping the FUN in FunAthlon and are changing the event design so all can participate safely.
On Saturday, June 6th, my son Sean and I will complete the traditional 1-mile swim and 20-mile bike ride in Oxford. A drone will track our progress if you'd like to follow along, and we ask that you join us virtually by choosing a fun activity in your area on the same date. Please share your photos with us on Facebook so we can see everyone's participation, and support the CMTA together.
The coronavirus will not impede my fundraising efforts, and the CMTA continues to do what it does best: spearheading research for a CMT cure and improving the lives of all who suffer from the disease. Research is ongoing and the need to fund it remains urgent. We've come so far together, but there's still a ways to go. I ask that you stay with us as we take the final laps. As always, your generosity is greatly appreciated.
Stay safe and thanks for your support!
Steve O'Donnell
CMTA Board Member
*If you plan on joining us virtually at 8:00 am on June 6th, please share your photos/videos on Facebook with the hashtag #CMTA.
DONATE AT: